Create a Winning Marketing Strategy for 2024 with Our Downloadable Template!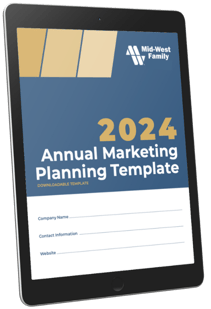 IT'S NEVER TOO EARLY TO START STRATEGIZING YOUR MARKETING PLAN. Planning is crucial because it allows you to strategically align your goals, budget, and resources well in advance, ensuring a smooth execution while maximizing your chances of success in a competitive market.

Download our planning template today to help you and your team better position yourselves for marketing in 2024!

Fill out the form to get your FREE copy today.