Learning to leverage full-funnel marketing can put you ahead of the competition faster than you can say "high conversion rate."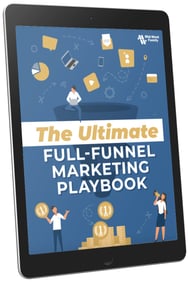 While this strategy is hardly new, very few companies know how to implement it effectively. Utilizing this comprehensive approach can prevent consumers from falling through the cracks, strengthen customer relationships, and ultimately drive loyalty!
Download our eBook to learn more about:
✔️ What Full-Funnel Marketing Is
✔️ The Stages of Full-Funnel Marketing
✔️ How to Achieve Business Goals With This Strategy
Fill out the form to get your FREE copy today.